Hoob participated in the leading outsourcing fair in Northern Europe – Elmia
November 24, 2021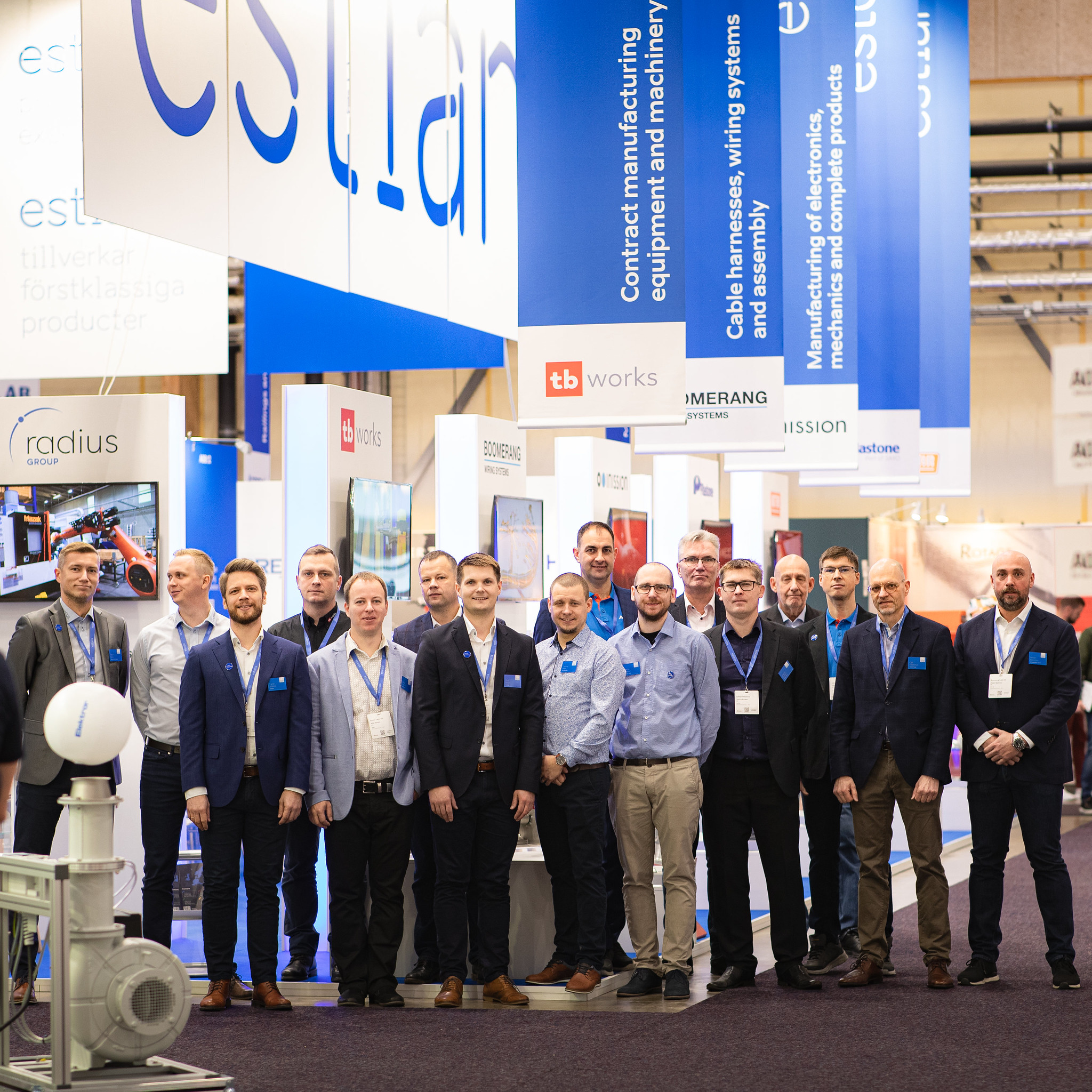 The Enterprise Estonia (EAS) took nine companies with an Estonian joint stand to the leading subcontracting fair ELMIA Subcontractor 2021 in Northern Europe, which took place on 9-12 December. November in Jönköping, Sweden.
Hoob, which focuses on the design and manufacture of automation equipment and robotic systems, is also participating in Elmia for the first time. "We have participated in a similar fair in Finland, where we got some potential customers and which definitely contributed to our visibility," said Priit Raid, CEO of Hoob, adding that the goal at the fair is easy – to find new customers.
The fair, which took place in 2021, was attended by more than about 10,000 professionals and nearly 800 exhibitors from about 30 countries. The exhibition area has more than 18,000 square meters of exhibition space in a total of five halls.
Companies that participated in the Estonian joint stand: Adrem Pärnu AS, Boomerang Cable OÜ, Hoob OÜ, Inission OÜ, Intar MW OÜ, Metrosert AS, Plastone OÜ, Radius Machining OÜ ja TB Works OÜ.
Fotos: https://www.flickr.com/photos/enterpriseestonia/albums/72157720179941070
Video: Trade with Estonia on LinkedIn: Estonian companies at Elmia 2021