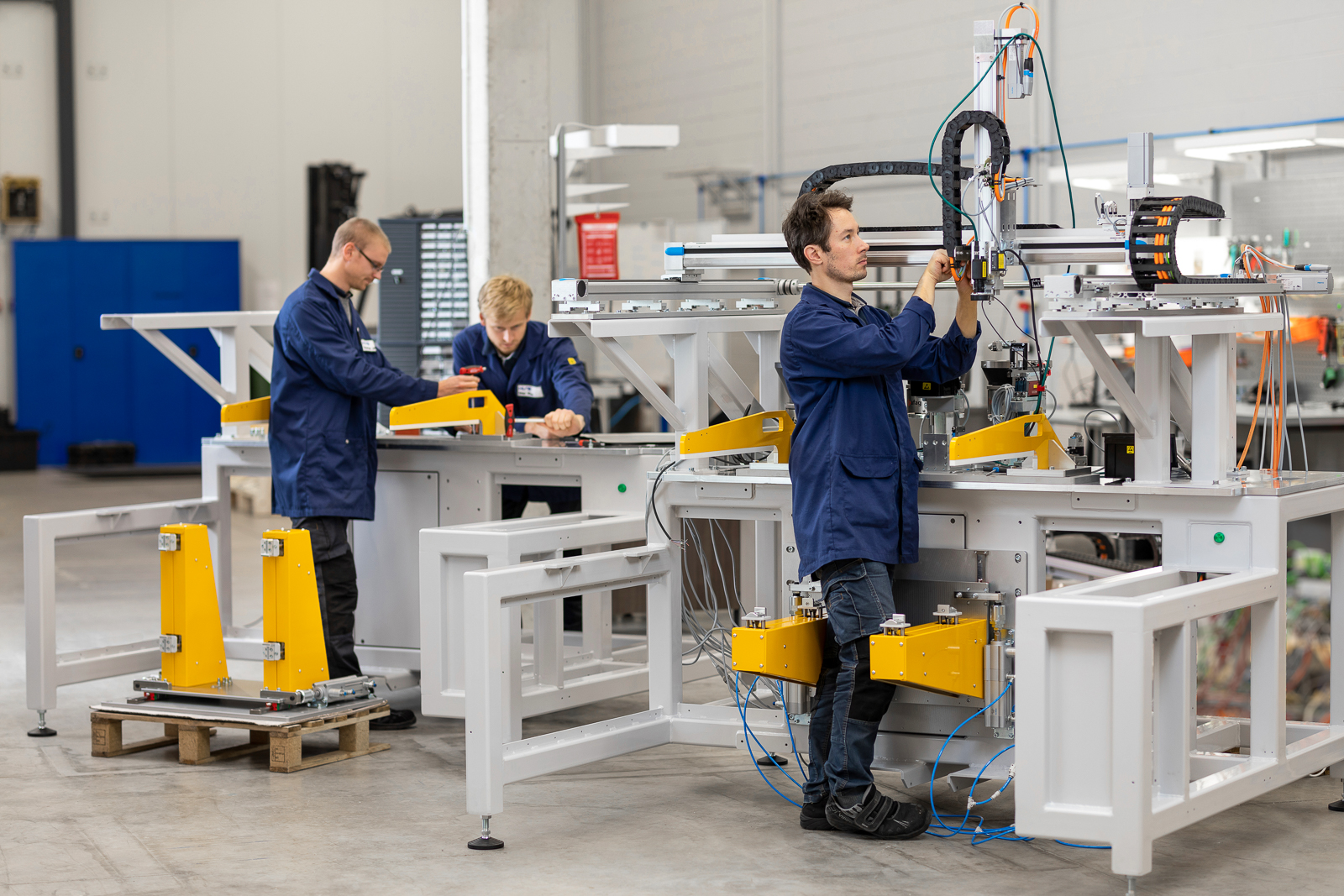 Machine Building
We offer contract manufacturing service of machines for customers looking to focus on their core business. We help OEMs bring their products to market faster and integrate technologies into machines. We are a reliable development and production partner for the customer. Our core competencies are design, manufacturing and delivery of machines.
The production service covers the entire production process, from the procurement of components, assembly, testing, and quality control to the production of spare parts. As a value-added service, we offer design and engineering services to develop automated machinery.
Manufacturing and procurement of components
We manufacture special products; we procure standard components and manufacture pre-assemblies.
Reliable supplier base for metal and plastic components:
CNC machining (plastics, steel, aluminium)
Sheet metal components
Welded assemblies
Surface treatment (anodising, galvanising, painting)
The procurement and assembly of components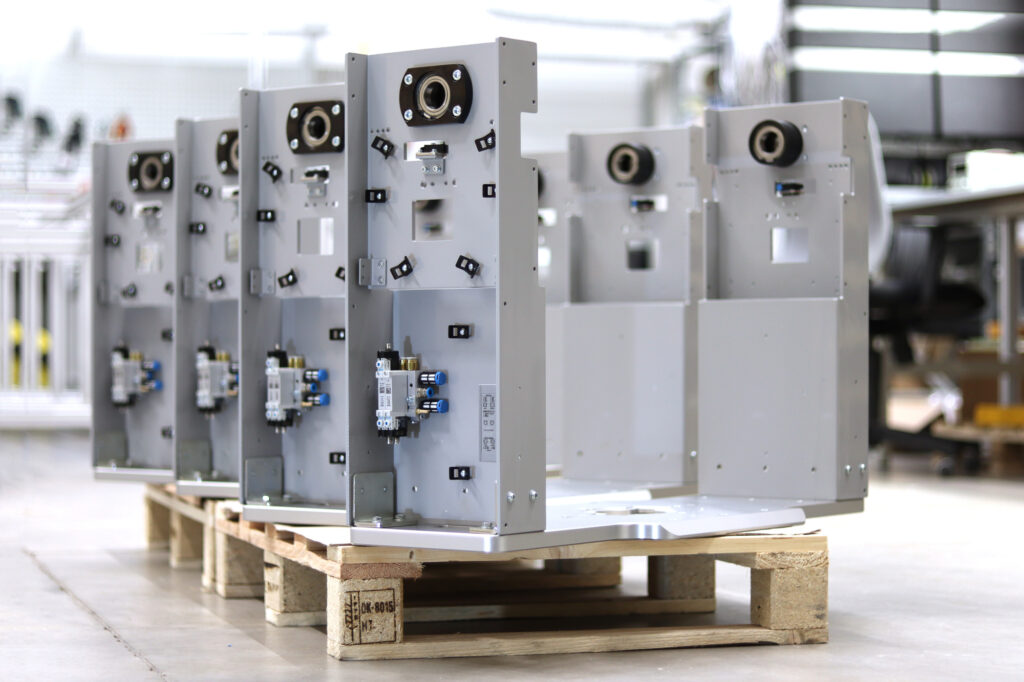 Final assembly
The assembly of mechanical components (frames, actuators, bearings, guides, structural elements, cylinders)
Automation, installation and the assembly of control panels (control systems, cabling, marking, voltage, testing, pneumatics)
Software loading, sensors, actuator configuration, functionality testing (servomotors, stepper motors, robotic systems)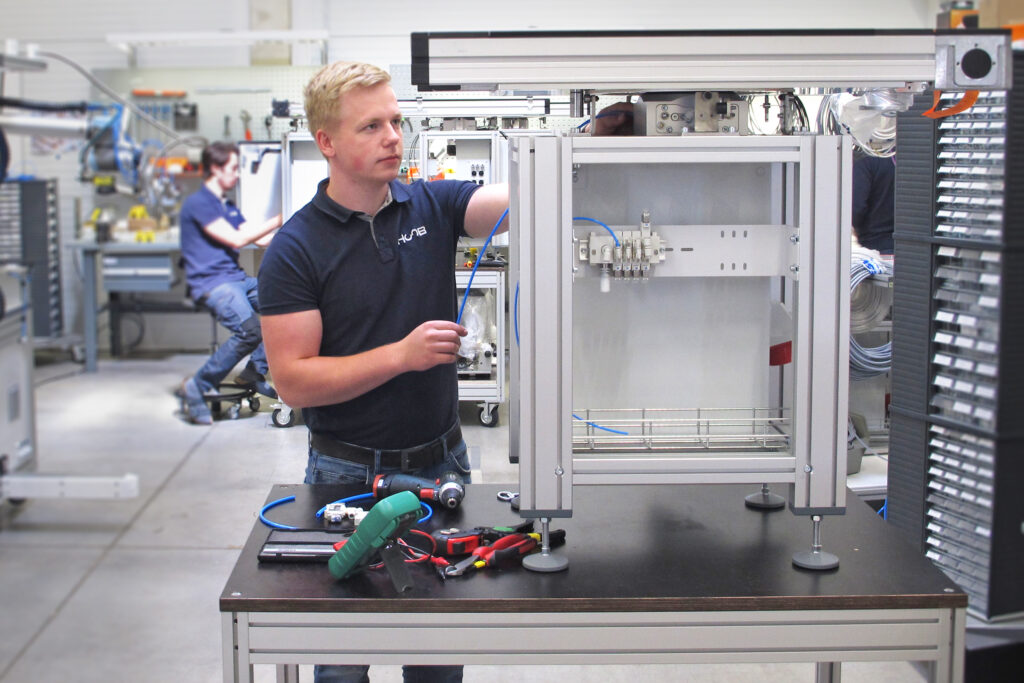 Testing
To ensure the quality of the product, we create the necessary control plans. Together with the customer, we develop step-by-step activities and tools for checking product functions.
End product functionality tests:

Electrical tests
Mechanical tests

Product quality controls
Generating test reports
Carrying out compliance checks and creating documentation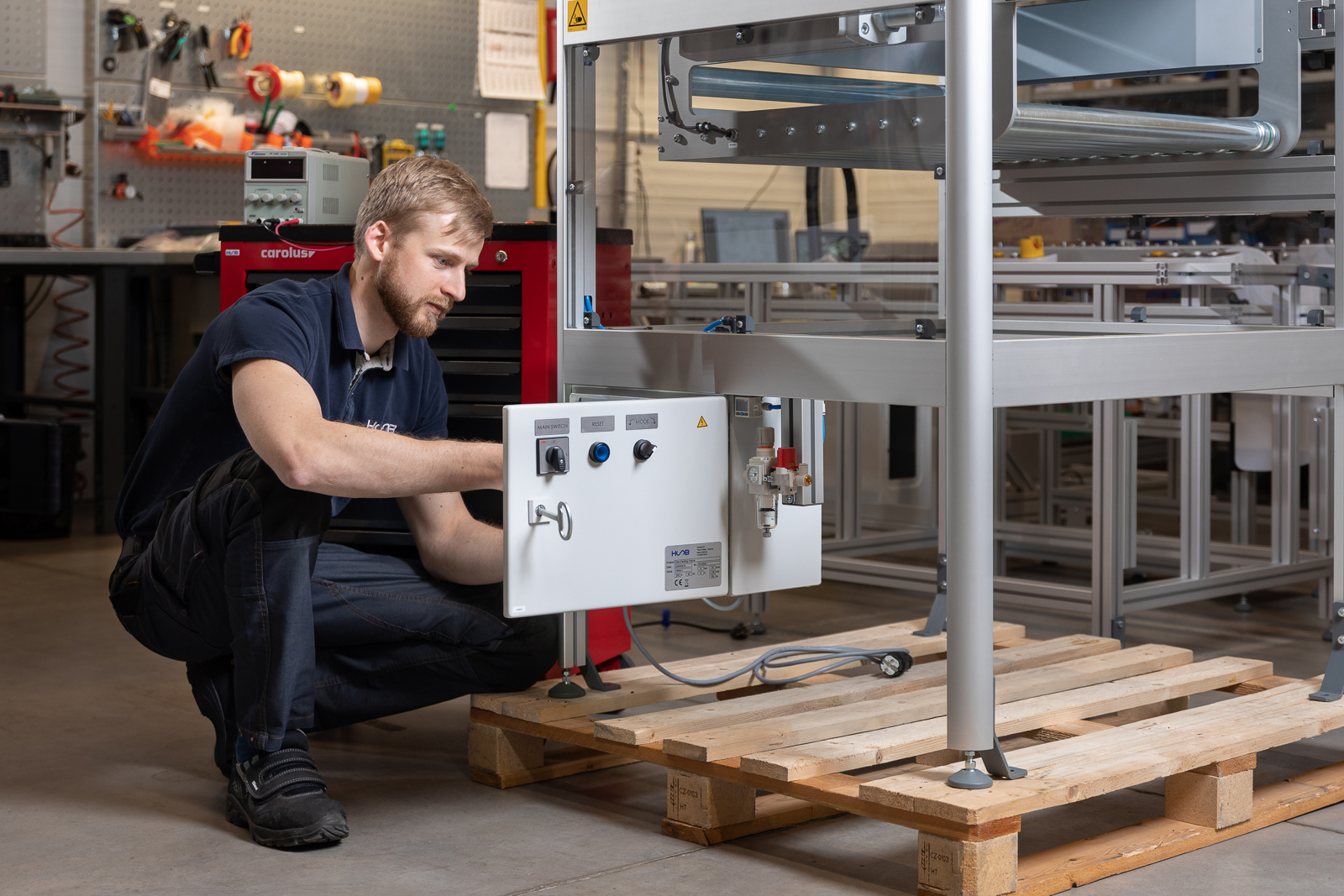 Production planning
Efficient planning is a key element in any production site. We use Manufacturing Planning Software to have a clear overview of our materials, orders and planning processes. Our work processes are digitised:
production software to plan orders, purchases and production
real-time overview of orders and production resources
exact price and delivery time estimations to customer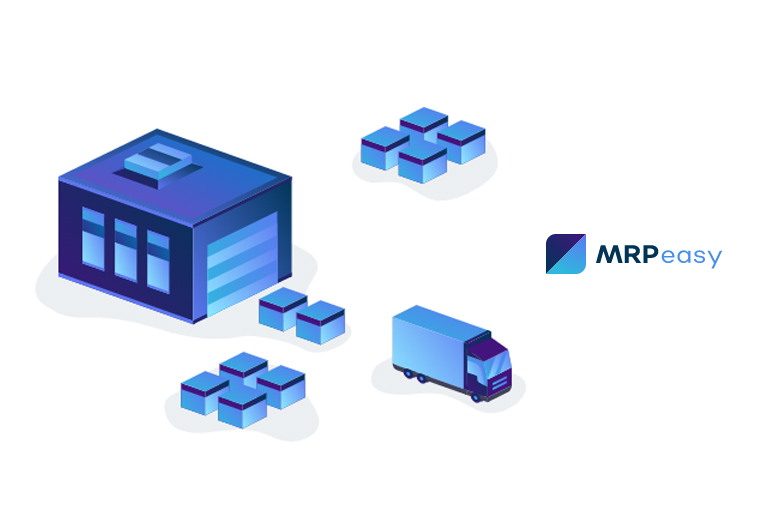 Quality management
Our company has developed processes to ensure quality, and we try to be as environmentally friendly as possible in our activities. The Hoob OÜ management system has been inspected and certified according to the following standards:
ISO9001 (quality management system)
14001 (environmental management system)
These standards ensure that the development, production, installation and after-care of our automation and robotics solutions meet international requirements.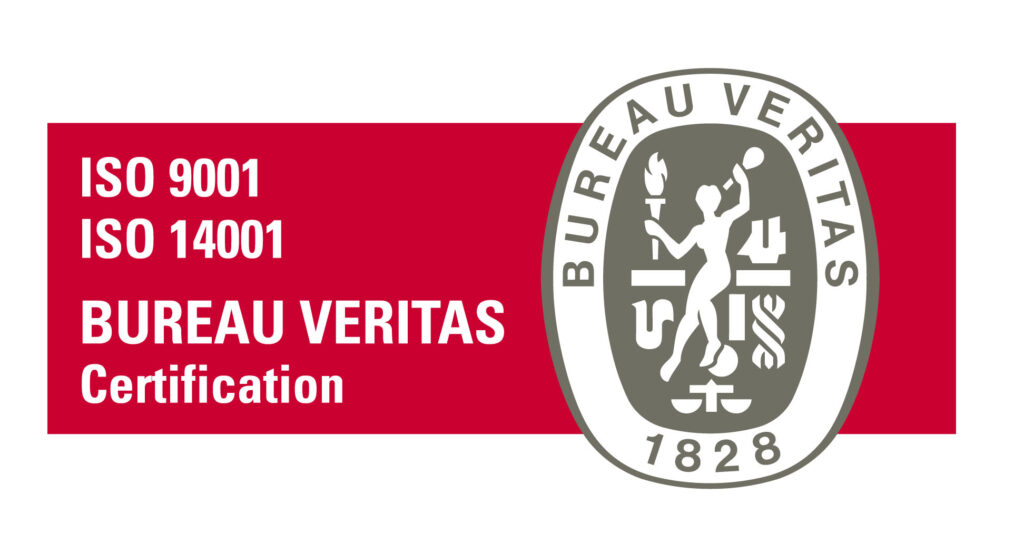 Design and Engineering
As an added value to the production service, we offer our customers a product development service. We develop and optimise products. Our engineers have the ability to design mechanics, electrical systems and industrial software.
Automation Engineering
Automation systems development (Eplan software)
Software development for industrial applications (Siemens, B&R, Mitsubishi, ABB, Festo, etc)
Software development for industrial controllers (PLC)
Implementation of communication protocols (PROFINET, Profibus, Powerlink, Modbus, OPC UA, etc)
Machine Vision

Development of Vision Guided Robotics
Industrial camera systems for contactless inspection of products and processes. Cognex 2D cameras, 3D cameras and code readers.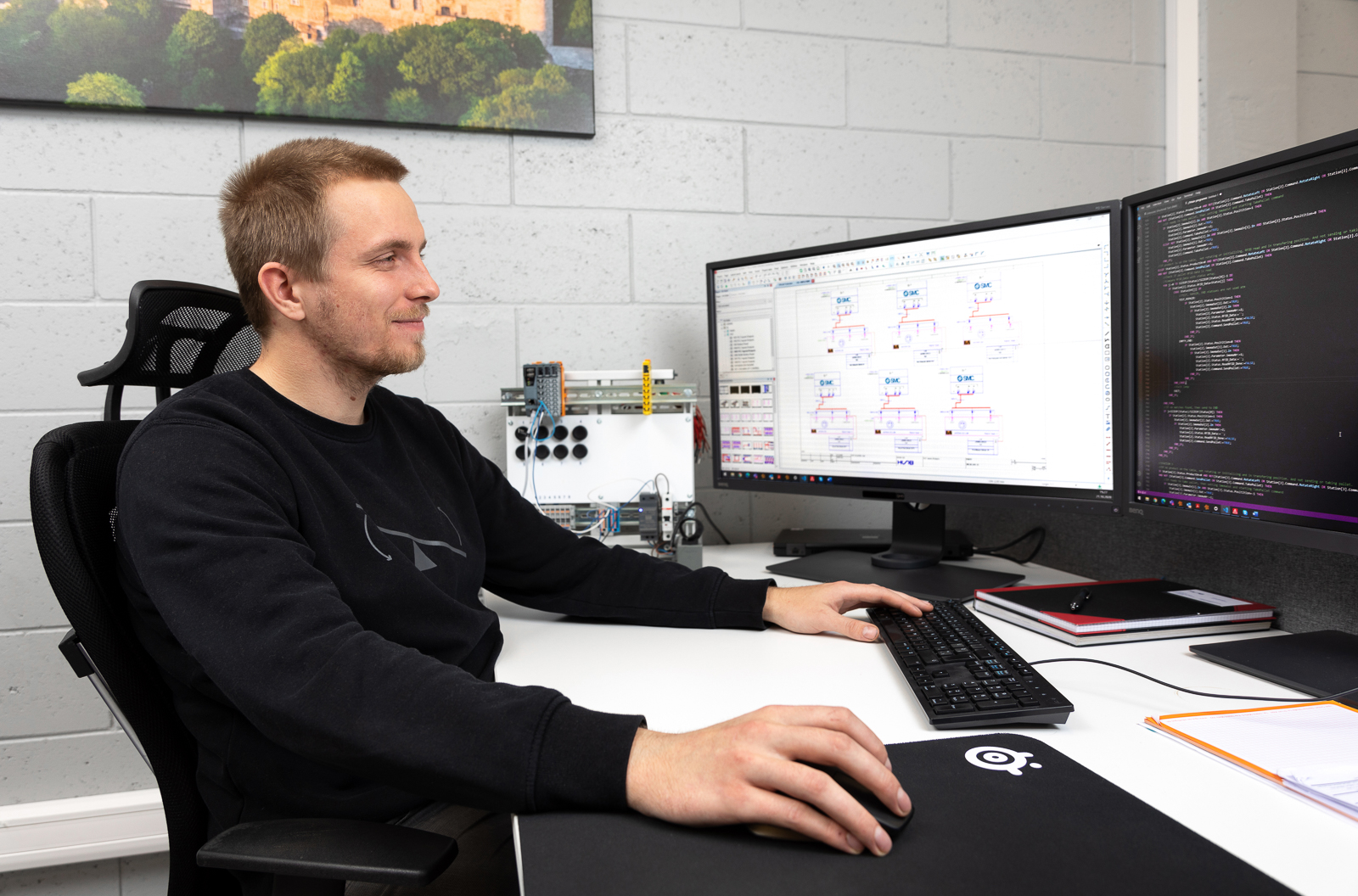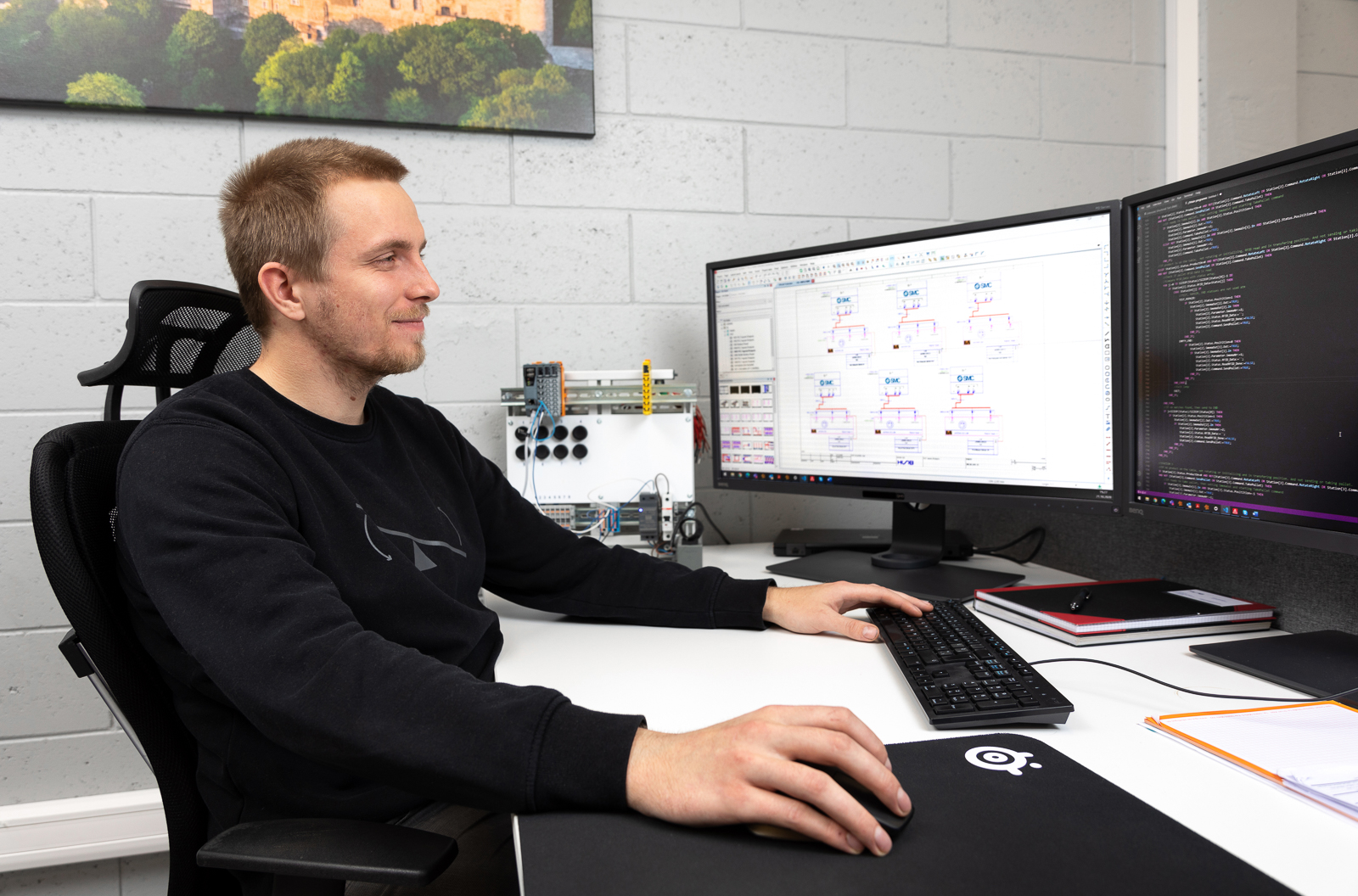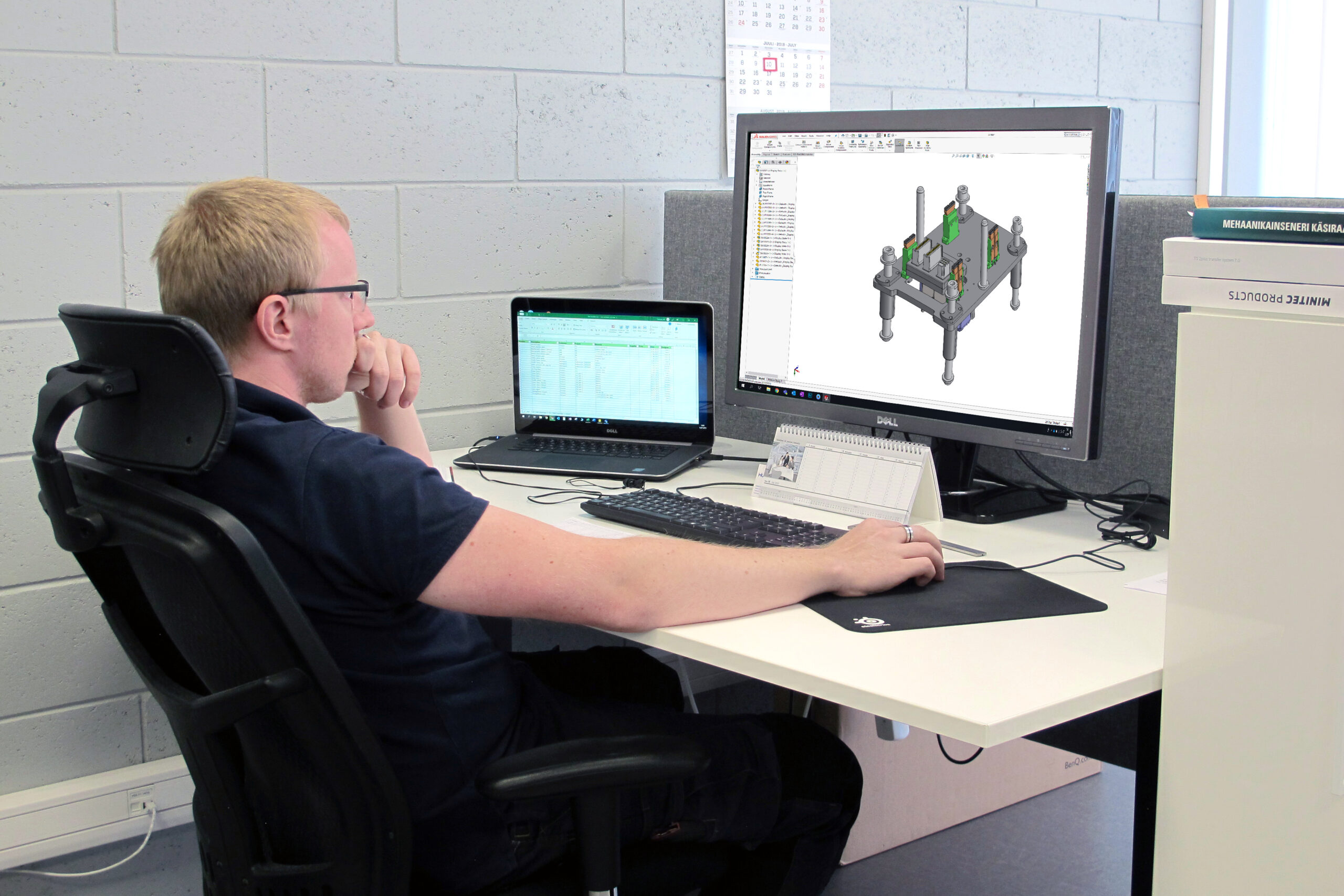 Mechanical Engineering
We offer design and engineering for mechanical solutions. We can create solutions from concept and bring to final production drawings.
Mechanical engineering and system design
3D modeling (Solidworks software)
Creation of manufacturing and assembly drawings
Design For Manufacturing (DFM)

Optimizing details for more efficient production

Bill Of Materials
Creating machine documentation and manuals
Project management
Pick and Place Assembly Cell
As it is very difficult for a person to handle small components in high speed and accuracy , it was necessary to automate the production process.
References
Stories of our customers.
HOOB is a reliable partner for every production company. With us, you can be sure that, until the end of the final project and beyond, we will think with the customer and be ready to further develop automation and robotics solutions.