Test Automation
We develop and manufacture test systems and test equipment for testing mechanical and electronic products. Our test systems can be used in different phases of production – within the production line, as a final test of the line or as a separate test system.
Semi- and fully automatic test systems for test equipment according to the quantities and needs of the given product. Depending on the need, the test system can also be integrated into the design process. As a mechanical engineer, we offer turnkey solutions from concept development and device development to factory installation and after-sales service.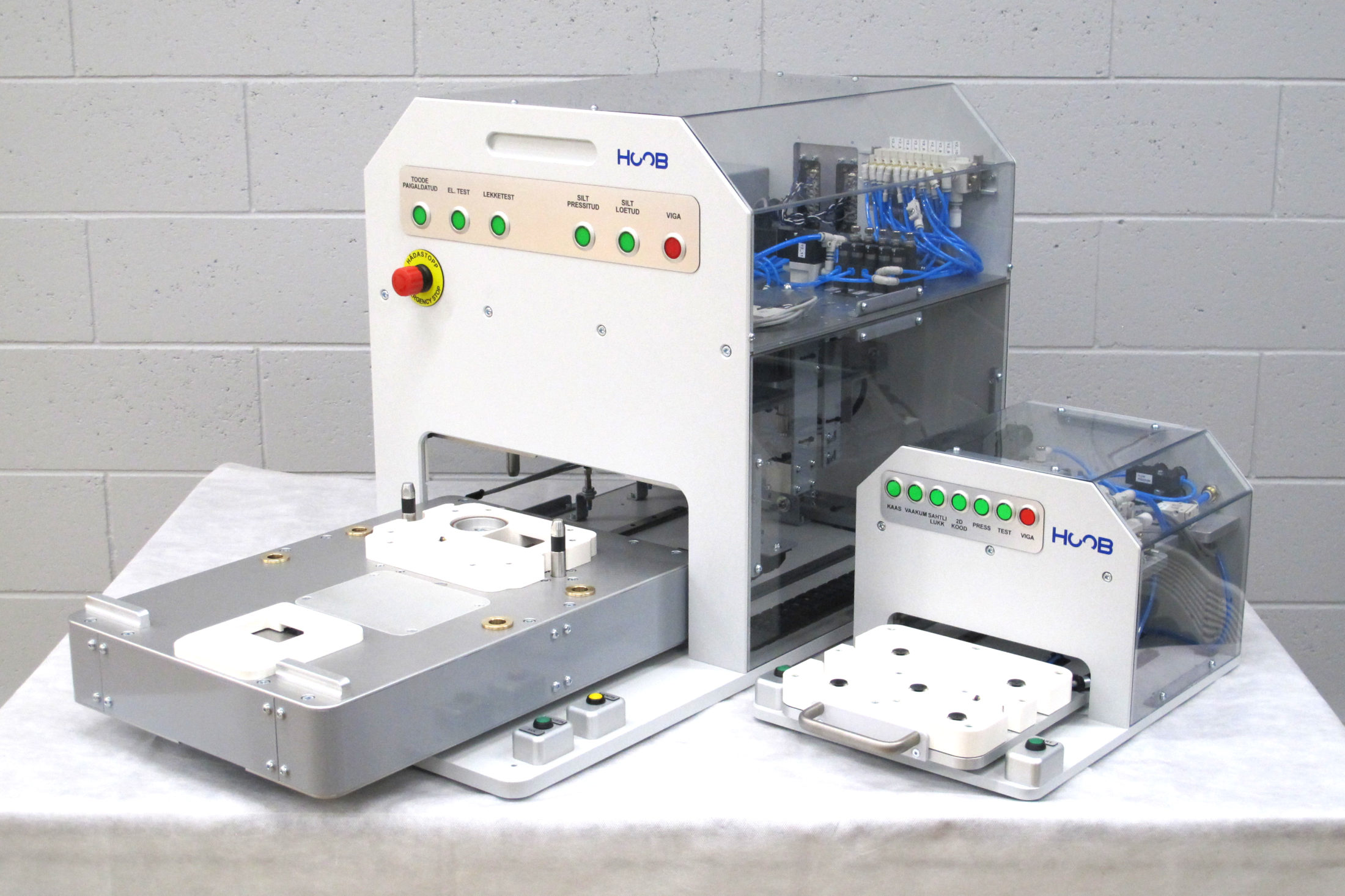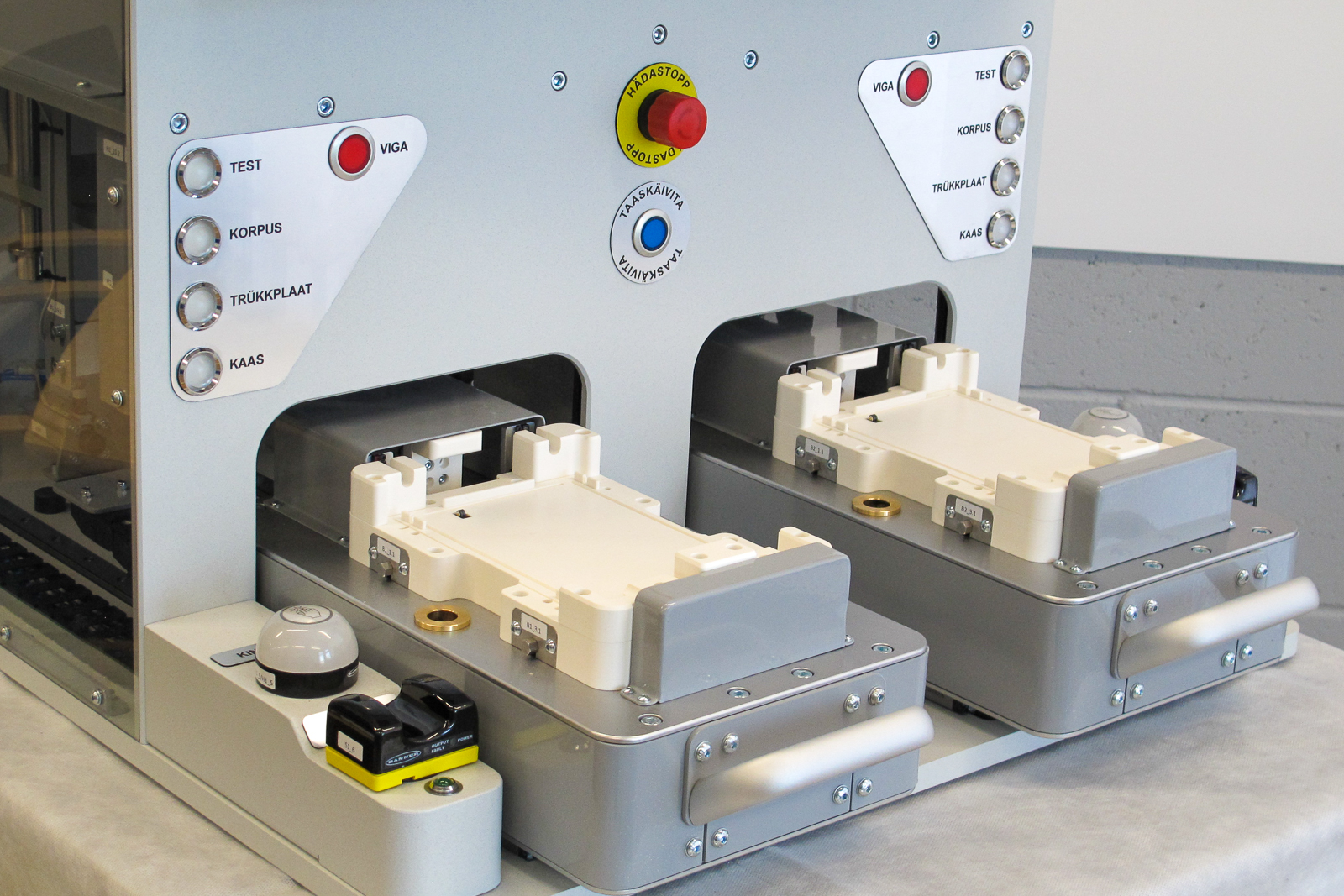 Testers for electrical products
Electrical tests of the product
Functional tests
Circuit board testing with test needles
Automatic software downloads
Line final tests (EOL test)
Test sockets and test needle assemblies
Development of test systems
Product functional testing
Functional tests

Measurement of moving assemblies
Force measurement
Stroke length measurement
Button testing (pushbuttons, rotary knobs)
LED control (ignition, off)
Pressure and leakage tests

Checking the design, geometry, presence of components with cameras or sensors
Product life cycle tests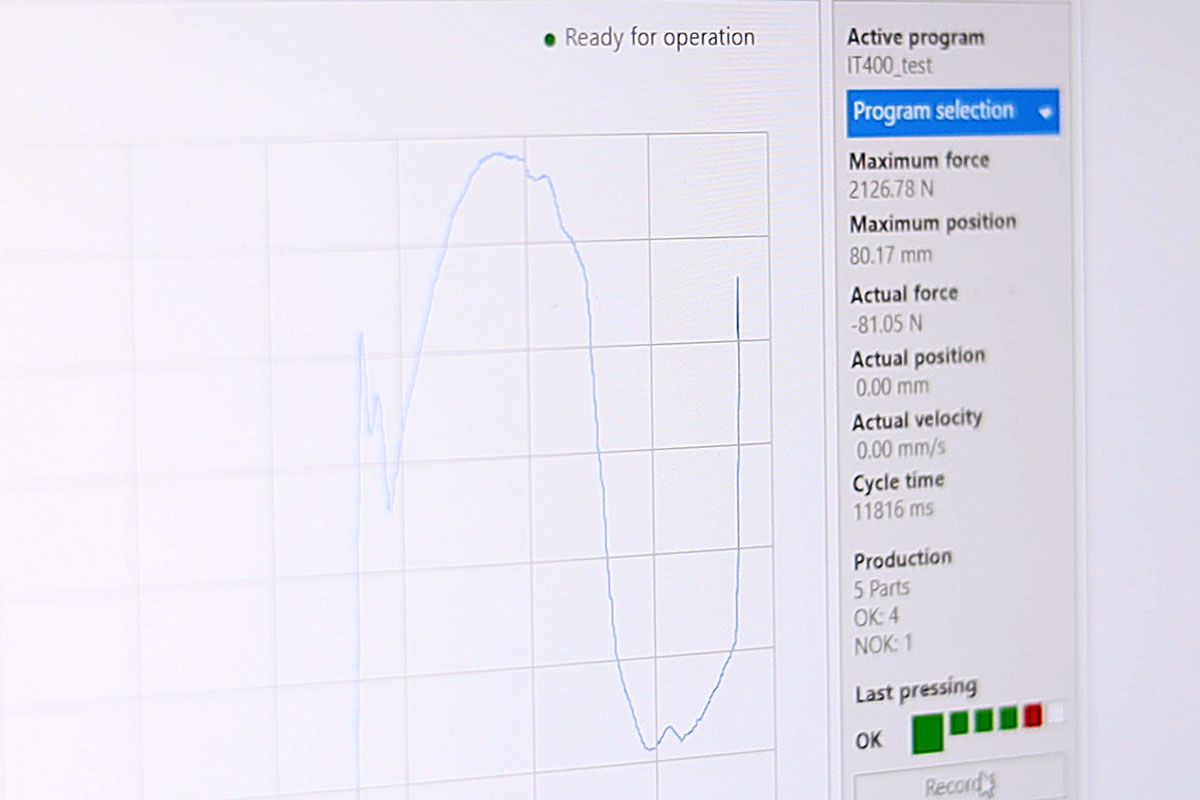 How to find the right solution to test your product?
Our team of experienced engineers will help you develop the concept of the device taking into consideration the specifics of your product and the testing process.
We help you find the right technological solutions and the level of automation to make the payback period attractive.
We analyze the product testing process and offer solutions to ensure efficient and high-quality operations.
If necessary, we provide feedback on how to make product design more cost-effective and make testing easier to automate.
Pick and Place Assembly Cell
As it is very difficult for a person to handle small components in high speed and accuracy , it was necessary to automate the production process.
References
Stories of our customers.
HOOB is a reliable partner for every production company. With us, you can be sure that, until the end of the final project and beyond, we will think with the customer and be ready to further develop automation and robotics solutions.