Industrial Robots
HOOB offers robotic solutions for manufacturing operations. We develop and install robotic systems according to the customer's production characteristics. In our robot systems, we use 4-6 axis industrial robots and collaboration robots. We also use SCARA and Cartesian-type robots for specific processes.
Hoob is an open integrator and is able to offer robots from different manufacturers:
Festo Cartesian robots (3-axis robots);
Universal Robot, Omron collaboration robots;
Fanuc industrial robots, collaborative robots and SCARA robots;
Kuka industrial robots and collaborative robots;
ABB industrial robots and collaborative robots;
Denso and Epson SCARA robots.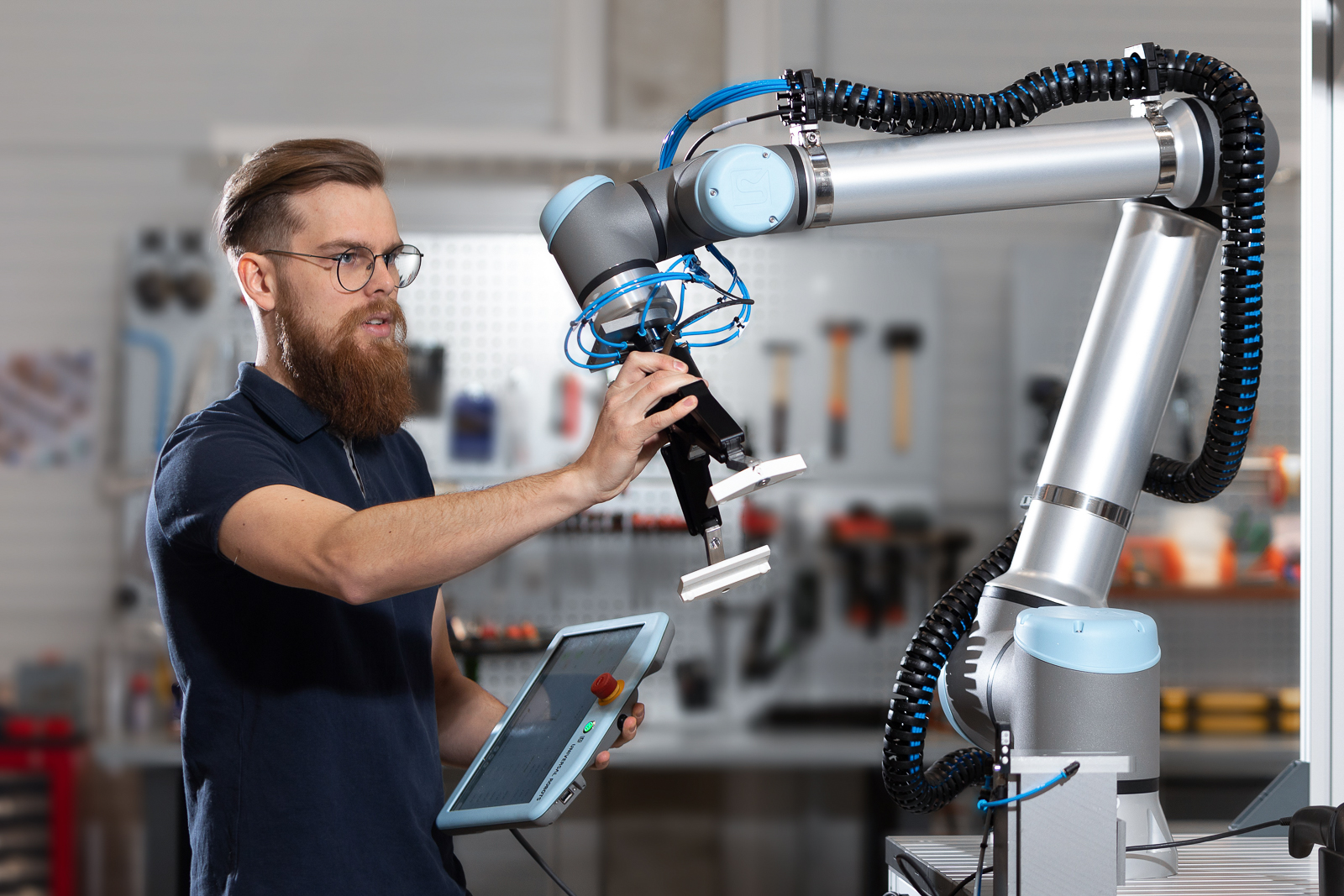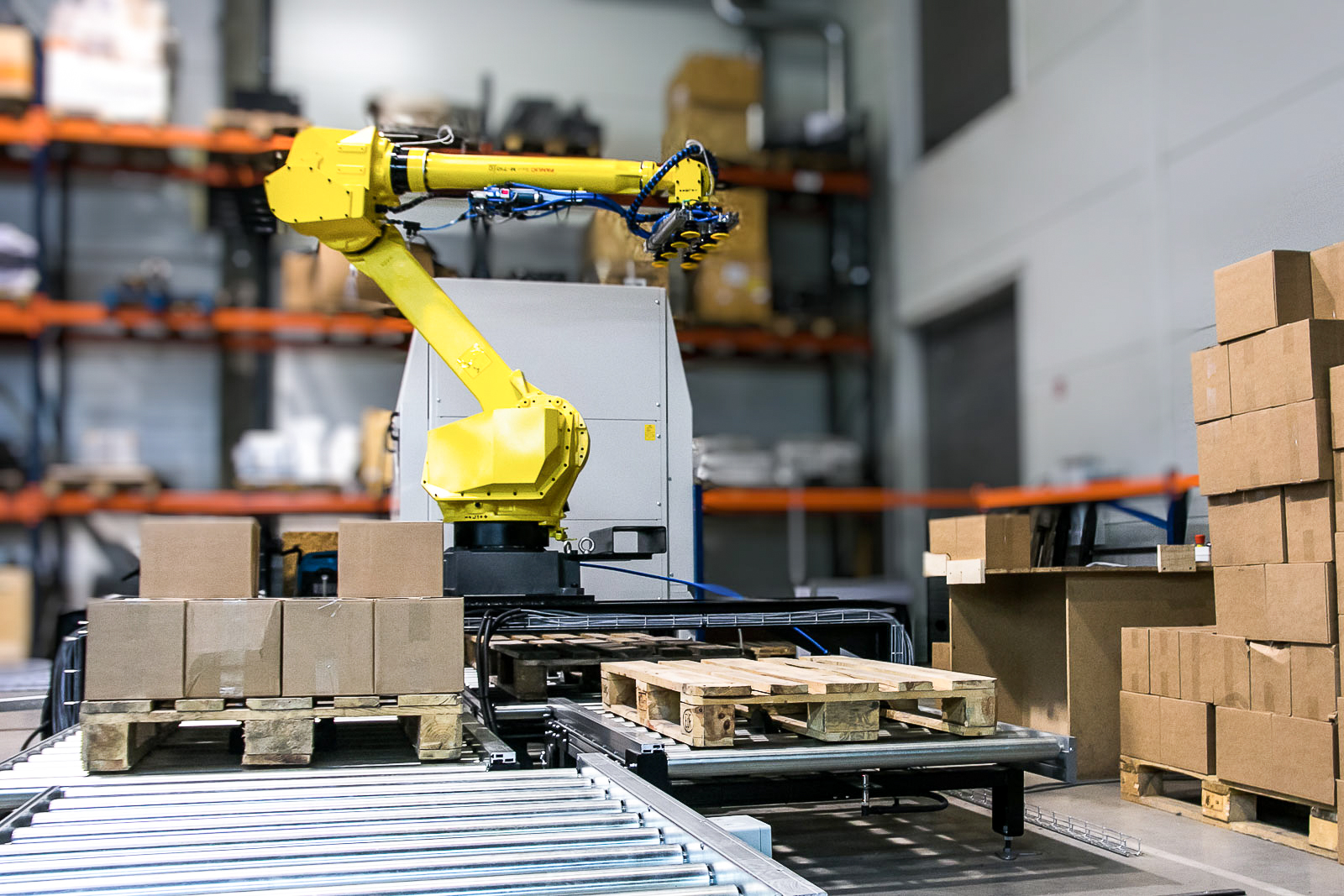 Integration of industrial robots
Analysis of the production process and development of a suitable technical solution
Robot workspace design
Manufacture of robot grippers, material positioning and transportation solutions
Robot and accessory programming
Installation and start of production
Maintenance and modifications
Industrial robot applications
Assembly operations requiring precision

Grasping and placing components
Automatic screwing
Gluing, applying thermal paste

Machine tending (machining equipment, bending, CNC)
Quality control
Packing & Palletisation
Special solutions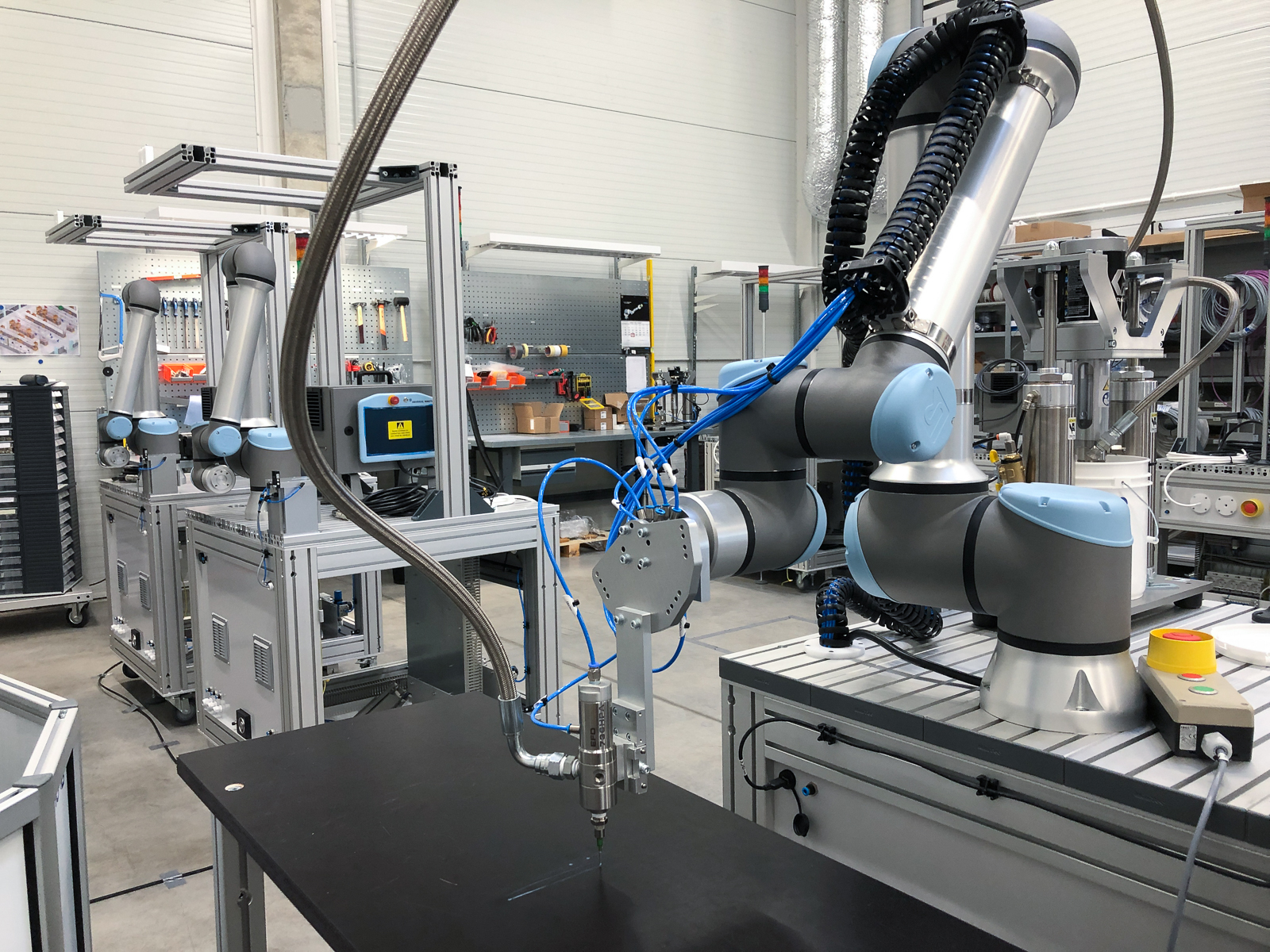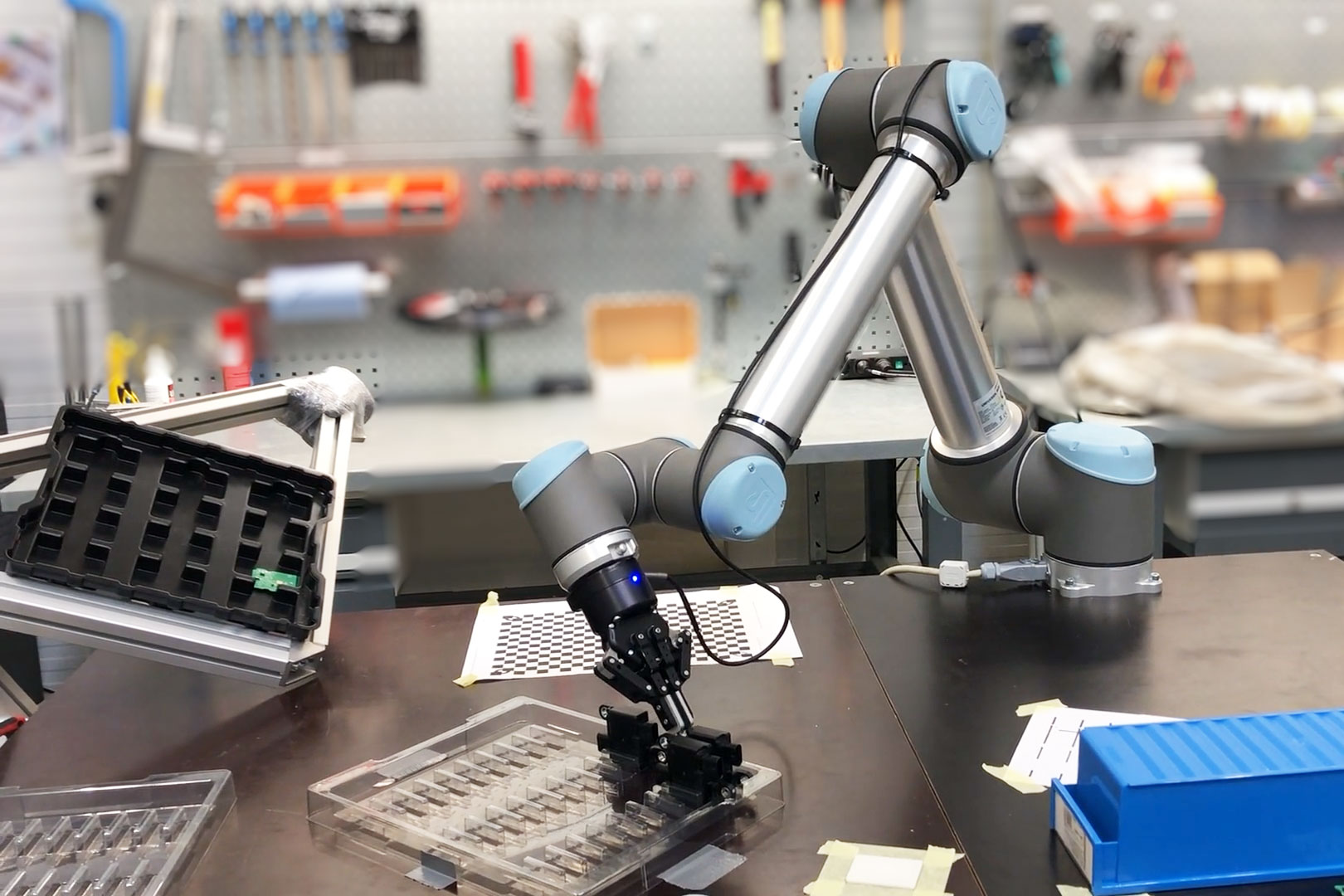 Industrial robot or collaborative robot
Industrial robots enable complex production operations to be performed with high precision and high speed. The high performance of industrial robots also places demands on the system environment at the factory. When integrating a robotic system based on an industrial robot, a closed work area must be considered to ensure the safety of both the robot and the surrounding environment.
For lighter products and lower speed production operations, collaborative robots can be used. The main advantage of using collaborative robots is the possibility to put the robot to work in the same area as a human and to ensure the safety of the working environment without a completely closed work area. The ability to integrate the robot into the existing work environment without significant retrofitting reduces the amount of investment and shortens the payback time. The collaboration robot is a universal tool that can be reused in the following production applications.
Vision Guided Robotics
In addition to robot systems, we also offer machine vision solutions:
Cognex 2D, 3D cameras, scanners, code readers and smart sensors;
Pickit 3D cameras and scanners;
SICK cameras and colour recognition solutions;
Robotiq cameras and accessories.