Assembly Lines
We develop and manufacture production lines for the assembly of mechanical and electronic products. We offer turnkey solutions, from concept development and line development, to factory installation and after-sales service.
In the case of semi-automated production lines, we automate work sections that are routine or too complex or dangerous for people. These are work operations that require the fast, accurate and efficient operation of an automated machine. This makes it possible to free up line operators for work sections that are more suitable for them. The traditional products on our lines are automotive components, electronics control modules, frequency converters, telecommunications equipment, and medical products.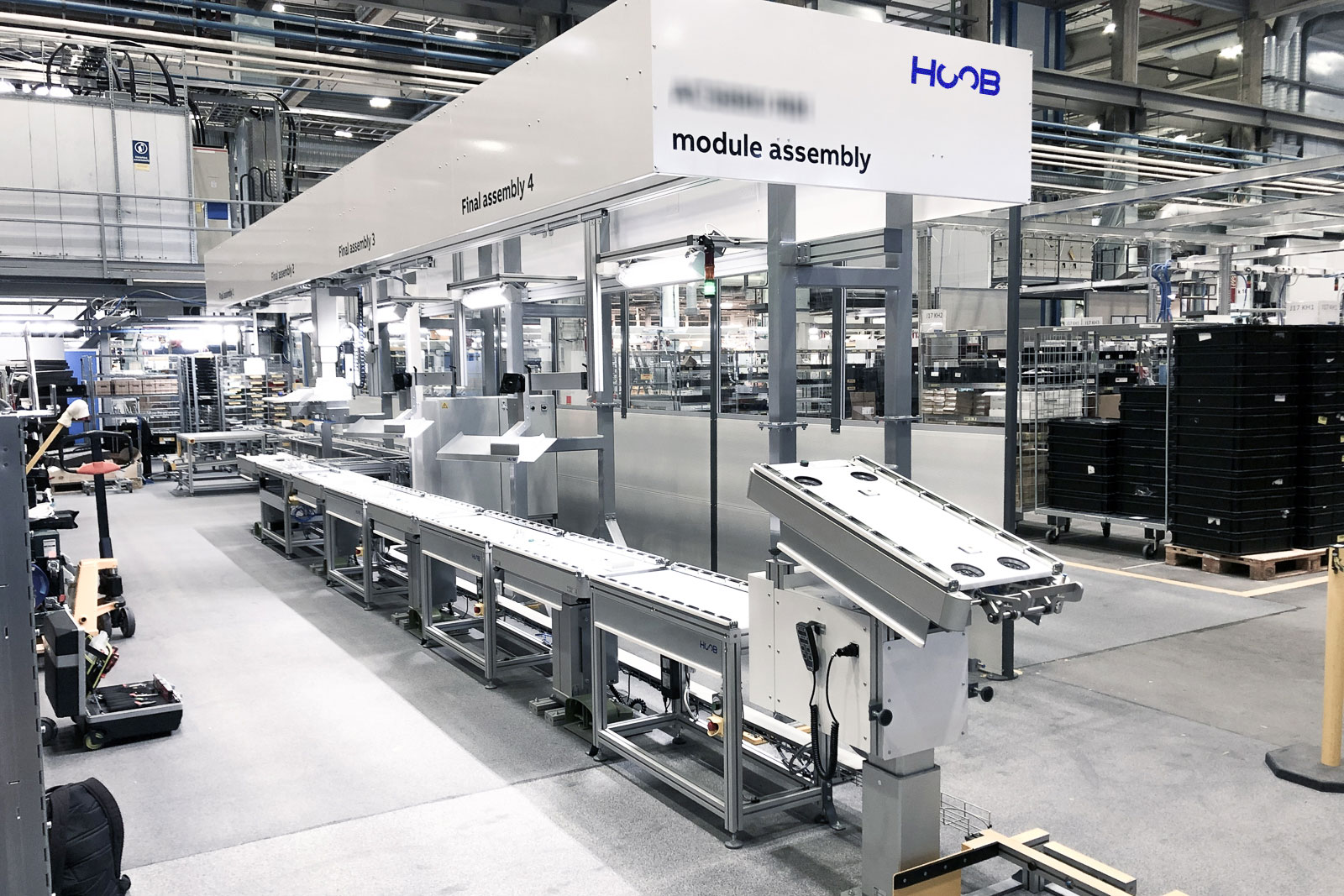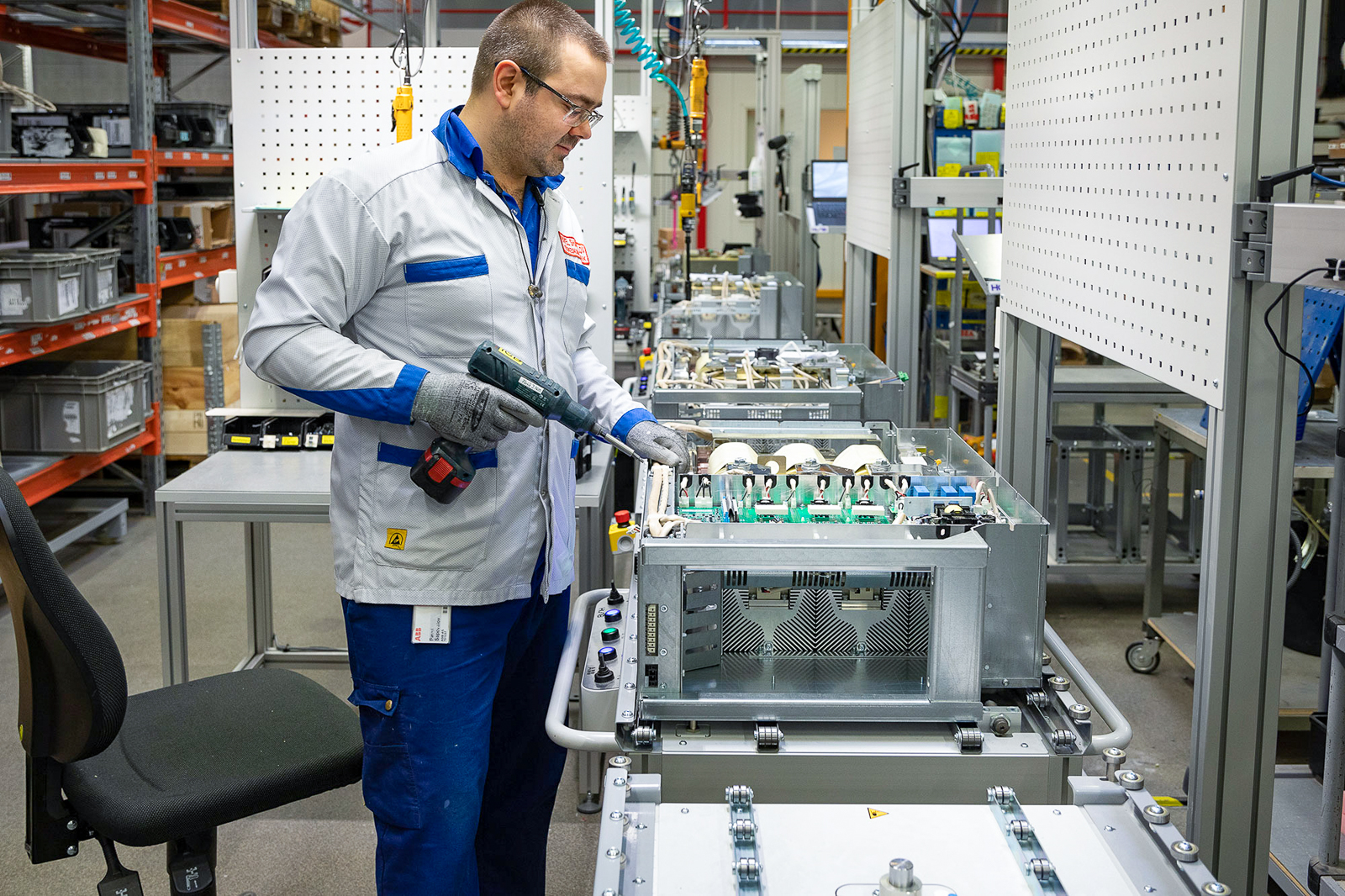 Advantages of a semi-automatic production line
Suitable for small to medium volume series production
Smaller investment and a faster start to production compared to a fully automatic line
It is possible to produce many different products at the same line
Improved ergonomics and quality compared to manual assembly
Increased efficiency in the application of flow production and pulling methodologies (one-piece flow, pull system)
Dividing the work into stages between different assembly stations allows more activities to be carried out in parallel and to increase the capacity of the line
How to make a production line according to the design of your product?
Our team of experienced engineers helps develop the concept of the device taking into consideration the specifics of your product and the production process.
We help you find the perfect technological solutions and level of automation to make the payback period attractive.
We analyse the product assembly process and offer solutions to ensure efficient and high-quality operations.
If necessary, we provide feedback on how to make product design more cost-effective and easier to automate.
Modular line design
The sections of the production line are modular and can be assembled according to the number and nature of the stages of the assembly process. When planning a production line, a whole line is developed, including various workstations from the production of product pre-assemblies, their transportation to the line, the necessary lifting solutions and the workstations of the main assembly.

Ergonomic workstations
Technical solutions for turning, tilting, or lifting products
Lifting solutions to prevent repetitive and strenuous movements
Work safety solutions for handling heavy products
Help finding the right working position for the compilation process.
The workstations are height-adjustable to ensure the correct working height for people of different heights
Lifting solutions
We offer technical aids for lifting heavy products or subassemblies onto the production line

Mechanical grippers
Vacuum grippers
Rotating mechanisms

To increase the working range of the grapple, it is possible to install a linear guide system above the line, which allows one or more grabs to move along the entire line.
Transportation of subassemblies and products between workstations
Buffer conveyors

Moving a product or subassembly on pallets
Pallet conveyors
Return conveyors

Vertical lifts
Roller conveyors and conveyors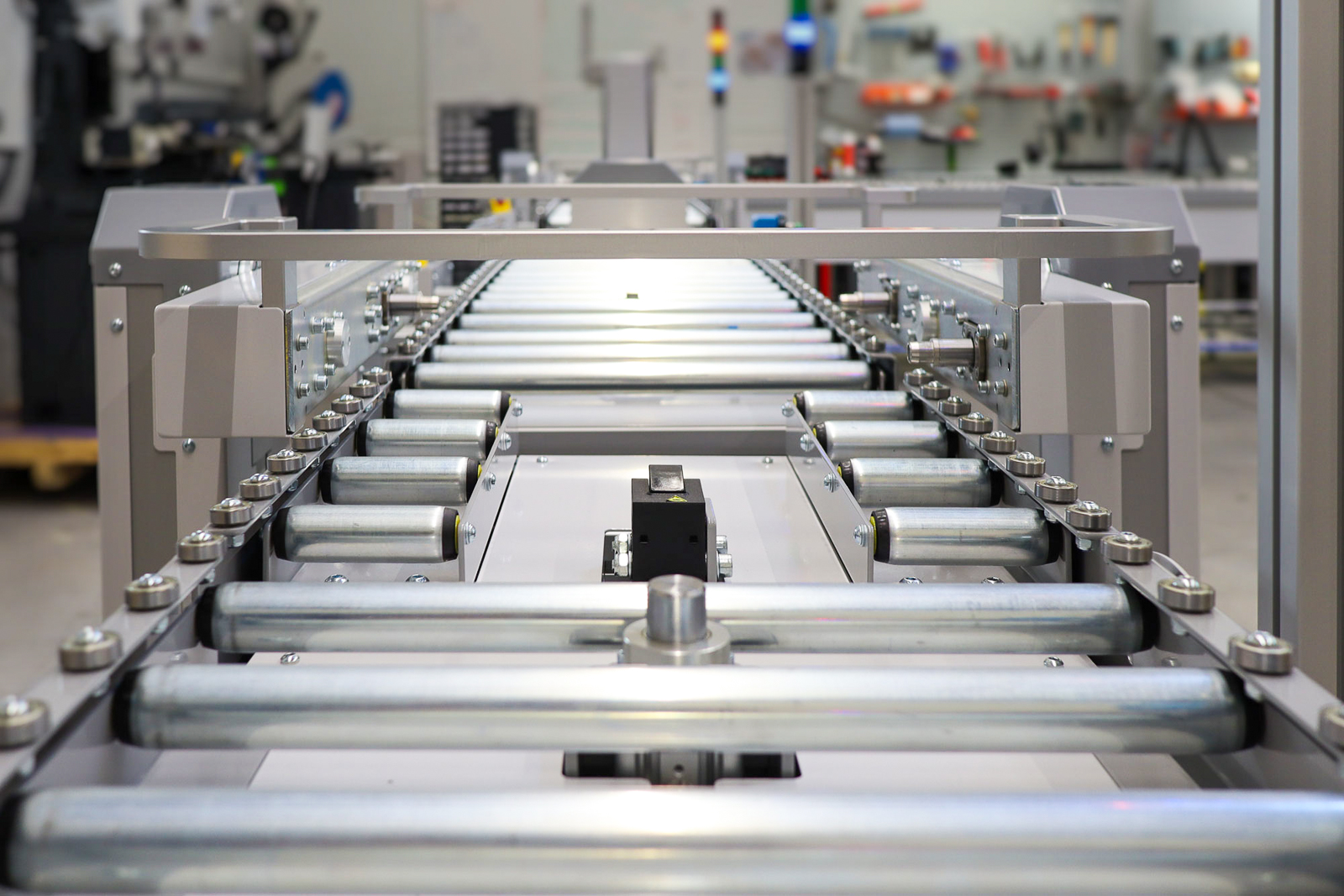 Pick and Place Assembly Cell
As it is very difficult for a person to handle small components in high speed and accuracy , it was necessary to automate the production process.
References
Stories of our customers.
HOOB is a reliable partner for every production company. With us, you can be sure that, until the end of the final project and beyond, we will think with the customer and be ready to further develop automation and robotics solutions.